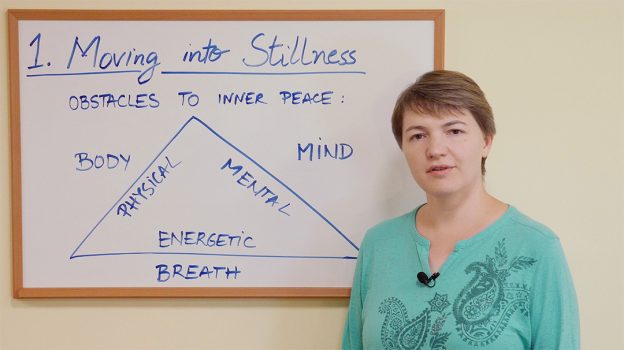 The Art & Science of Meditation
Moving into Stillness Course
4-Week Series
In this course we explore the Body – Mind – Breath connection while developing a daily home meditation practice.
Our focus will be on releasing hidden tension and anxiety which encourage restlessness and make concentration very difficult.
You'll learn to practice a flow of movement, yogic breathing exercise, deep relaxation, and silent meditation for your personal practice at home.
Learn how to control emotions, and concentrate more effectively
Learn powerful yoga techniques for managing stress and developing inner peace in meditation and in life
Practice deep breathing mechanics for a healthier breath and more peaceful state of mind
Explore different positions for meditation and refine what works best for you
Build or deepen your personal home practice based on your own goals and ability
There will be a Free Introduction to this course on Tuesday, Jan 8 from 7:00 – 8:00 PM. Please join us to meet the instructors and find out more about the course.